Installation Overview
A guide to installing and configuring Shoreline in local and remote environments.
Agents
Remote Agents must be installed on every host Resource you want Shoreline to monitor and act upon. There are a few recommended methods for installing Agents:
CLI
The Op CLI is a locally installed binary that issues powerful Op language commands. Using Op, you can easily automate remediation with Alarms, Actions, and Bots.
Download the CLI
Open the Shoreline Configuration UI
Click the CLI download card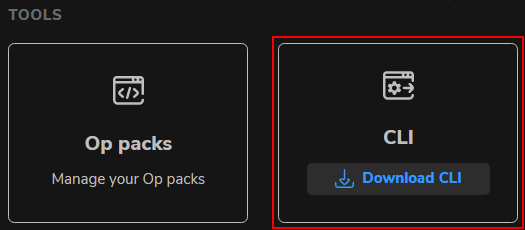 Select the link appropriate to your operating system to begin the download

Install the CLI
Custom Okta Provider
You can use your own Okta applications to authenticate with Shoreline. Check out Installation: Okta for instructions.